Sicily is a 14 year old musician, dancer and singer/songwriter who loves to perform her own original music.  Besides dreaming of becoming a pop star, Sicily's biggest goal in life is to help find a cure for the disease that ails her, Cystic Fibrosis (CF).  Sicily's songs are often about living with CF,  but everyone can relate to her inspirational lyrics.  Every penny of every song download Sicily makes goes directly to the Cystic Fibrosis Foundation to help find a cure for CF! 
Thank you for visiting SicilyPop.com and hope you enjoy the music!
I'm finally releasing my 9 song cd "Deep Breaths" online on Sept 17th which is also the Cystic Fibrosis Foundation's  ROSE UP DAY! The foundation's goal is to raise $350k this year for #roseupcf.  So excited for everyone to hear my new songs and also excited to donate all proceeds of my release to the CF Foundation. 💜🙏  Check out my Instagram account @sicily_pop at 4 pm Sept 17th!
"Deep Breaths" (CD Jacket)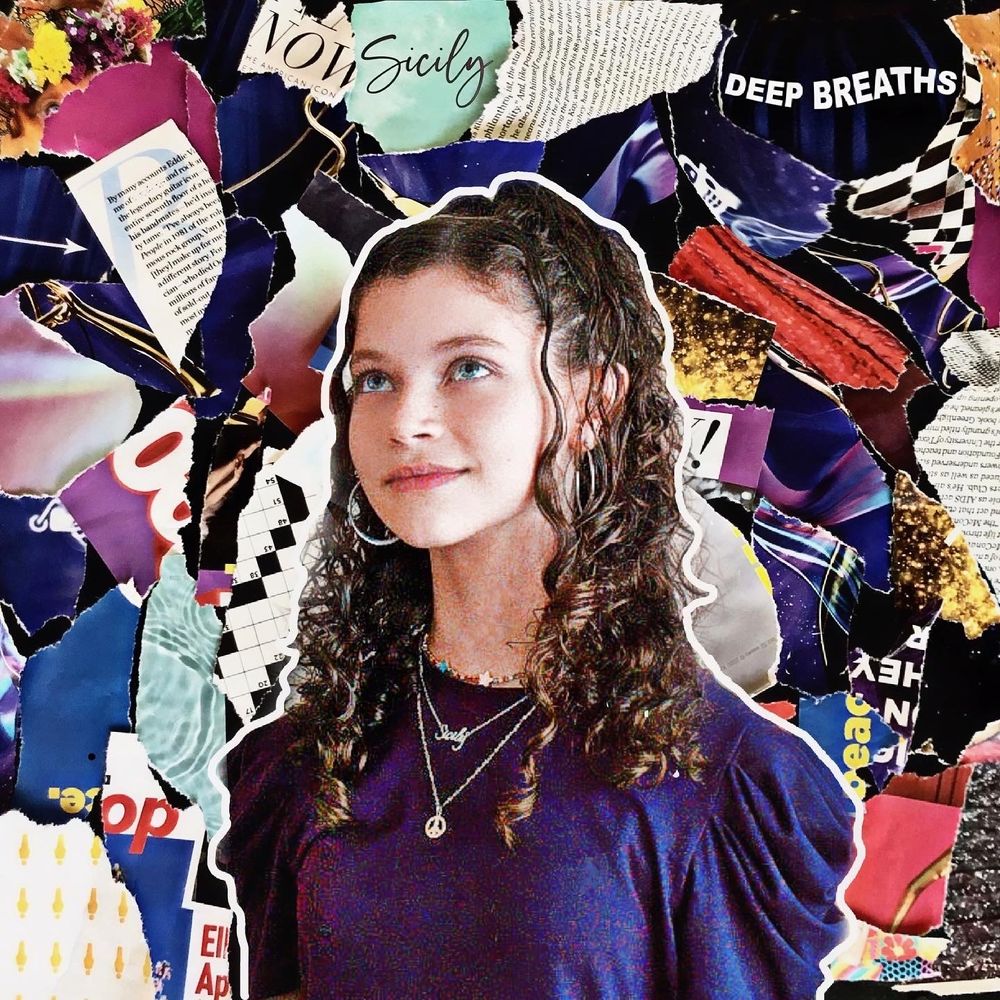 All proceeds go to the CF foundation
Paypal and venmo accepted
To get my new CD delivered to your door,  just make a $23 donation ($20 CD/$3 Shipping) using the PayPal link below or Venmo information in photo.  Thank you for your support!
Deep Breaths  - I only printed up 100 copies of my debut new CD "Deep Breaths" released in May 2021 which is also "Cystic Fibrosis Awareness Month."  The CD has 9 original songs including my previously released singles "Long Gone Memory" "I Am" "I Can Make It" and "Something For You." In addition, "Deep Breaths" includes 4 brand new songs and a super cool "vibe" remix of "Long Gone Memory."   All proceeds from CD sales will go to the Cystic Fibrosis Foundation so order yours today!
Venmo - @Sicily-Tunes
PayPal - @sicilytunes